Maintaining order in the homestead requires a lot of work, of which not every owner has a clear idea. A lot of effort goes into maintaining a garden, which, apart from a burning desire and diligence, requires special knowledge and sometimes physical strength. Even a specialist in this field may not be able to cope with the full range of tasks facing him alone, for example, simply due to lack of free time or special devices.
Why it is better to entrust garden maintenance to professionals
KLS STUDIO company deals with landscape design and works connected with it for many years. With a wealth of experience in the care of plants, we can easily cope with any task, from designing the landscape to landscaping and maintenance of the territory. Our team includes specialists of all specialties, which allows us to carry out comprehensive maintenance of the garden and the entire site as a whole.
Our company's full range of effective work is an obvious advantage that can be used by any homeowner who needs their yard to look well-maintained and pleasing to the eye. We have ready solutions for any site, regardless of its location, topography and other features.
KLS Studio provides the following services:
Planting of plants.
Lawn care.
Lawn aeration.
Trimming of bushes and trees.
Topiary mowing of plants.
Control of pests and treatment of diseases.
Fertilizing the soil.
Cleaning flowerbeds and plants.
Herbicide treatment and weed removal.
And this is just a short list of our works, included in the comprehensive maintenance of the garden. In addition to these services the owner of the site may need to carry out the preparation of plants for the winter, to order the pond and help with many other tasks.
Lawn care
Although this work, at first glance, seems the easiest, its implementation requires special knowledge and experience. Mandatory activities are as follows:
Restoration of the grass cover. For this purpose, sometimes the laying of rolled lawn on damaged areas is used.
Control of weeds.
Application of fertilizers.
Mulching.
Aeration of the soil.
Mowing.
A healthy lawn requires all of these operations to be done in a timely manner. In this case, the grass cover will have a healthy appearance, and its density will effectively resist diseases and various mechanical damages.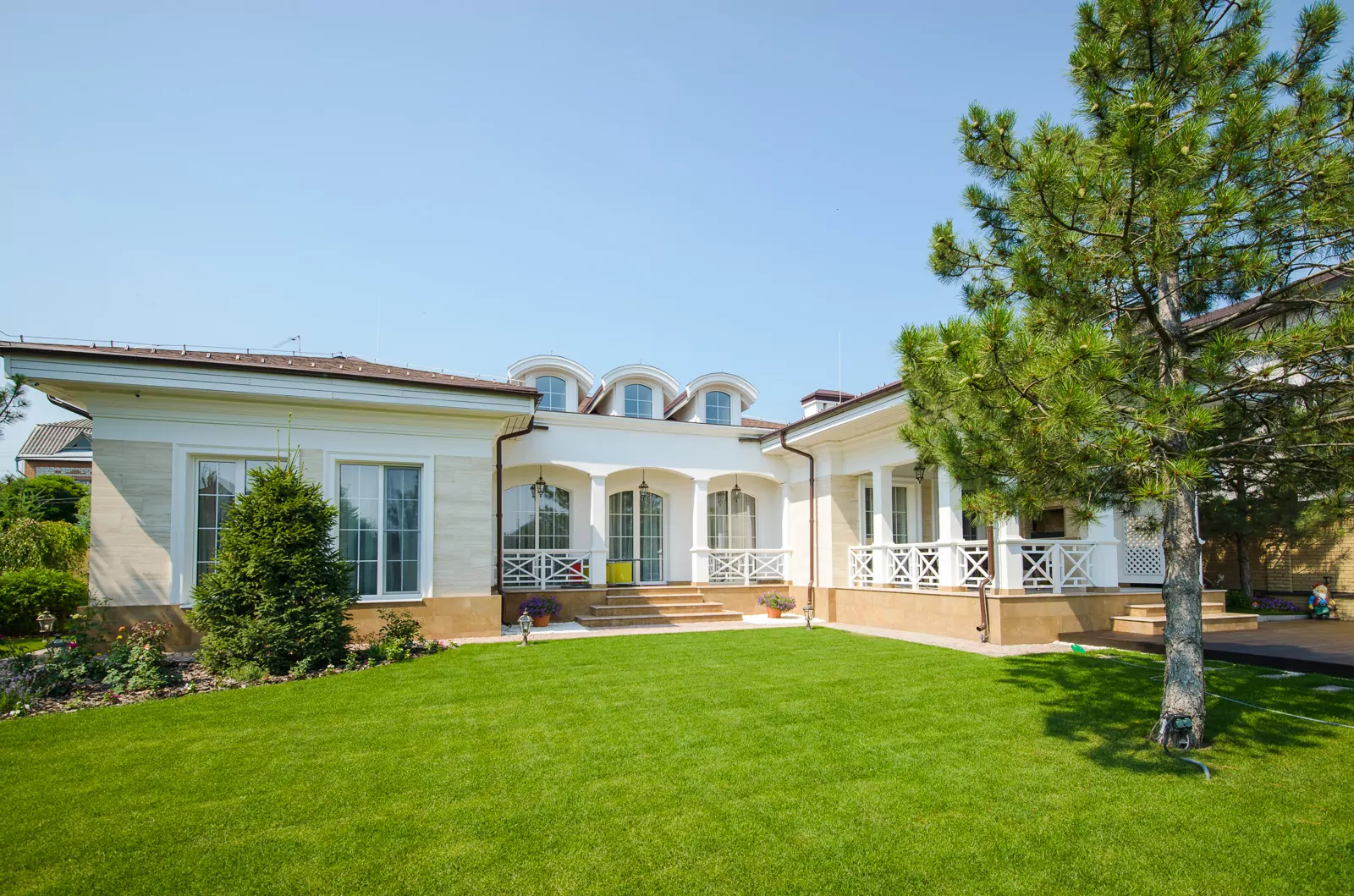 Lawn aeration
Saturating the top layer of soil with oxygen promotes faster growth of the grass and the health of the lawn. Aeration is carried out to solve this problem. This is done by piercing and loosening the soil with special devices, which gives the root system of the lawn access to oxygen. Dried grass is also gently combed out.
Replanting
Sometimes you need to choose a suitable small plant for planting instead of a damaged tree or bush. The specialists at KLS Studio will solve this task as efficiently as possible, quickly and without involving the site owner in the process.
Replanting may also be necessary to restore a flower bed or flower garden. In this case all factors that can affect the further fate of the plant, including soil features, its humidity, availability of shade, etc., will be taken into account. Planting and transplanting of indoor plants is also within the competence of our staff.
Pruning shrubs and trees
In the process of growth the plant requires obligatory care including trimming limbs and branches. This allows you to solve two problems at the same time: take care of its health and form a crown. To achieve the same goal, hedge trimming is also carried out.
Our specialists perform both one-time work and seasonal maintenance. In order to provide the most acceptable conditions for the plant, the following regular activities are mandatory:
Weeding the soil.
Loosening the soil near the trunk of the tree.
Sanitary pruning of shrubs and trees.
Topiary pruning
This operation is carried out in the case when it is necessary to return the crown to the shape that is required by the landscaping project. Usually this action is carried out after the cutting and pruning of trees has been performed.
To solve this problem, special equipment is used to create a "living sculpture" from the crown. Figures of animals, people and fairy tale characters, as well as three-dimensional geometric shapes will not only add individuality to your site, but also create the appropriate mood for you and your guests.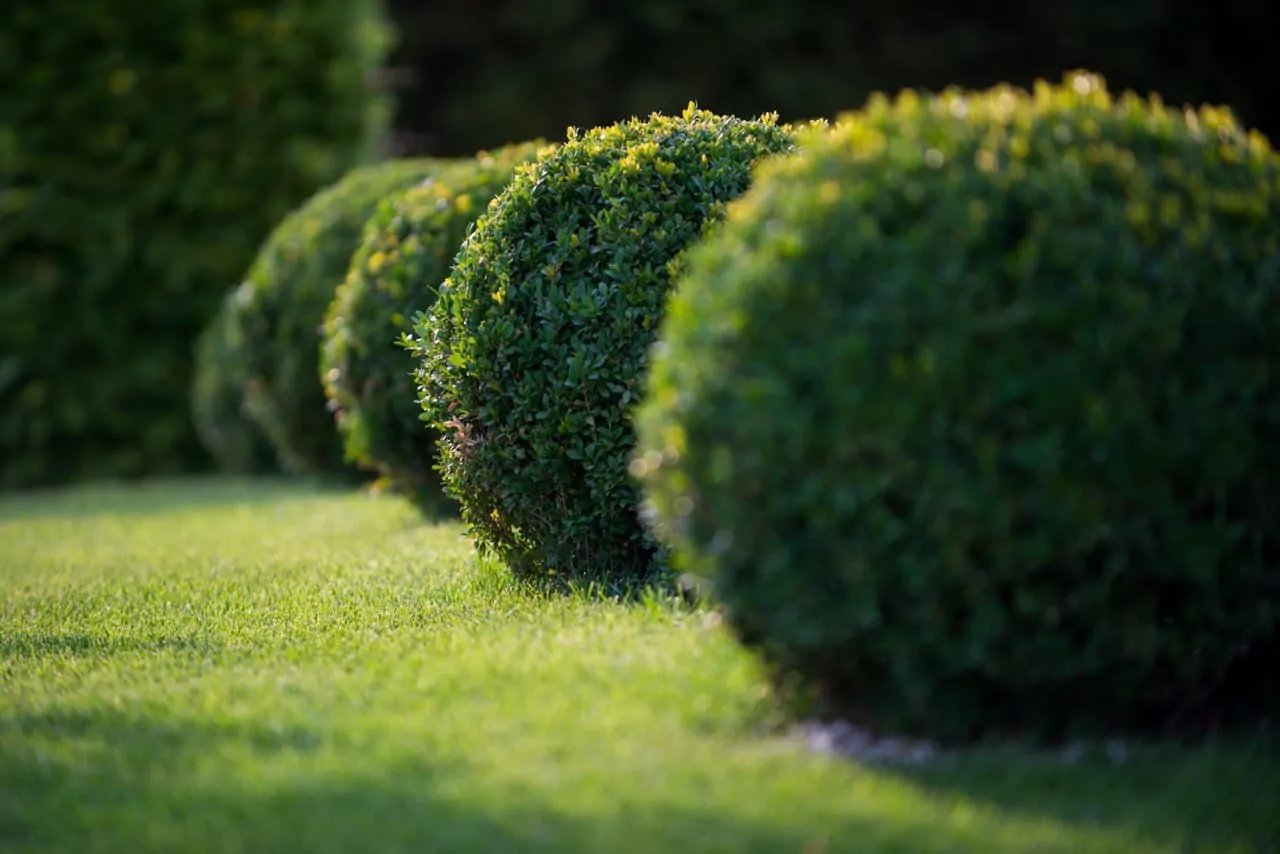 Pest control, tree treatment in spring, autumn and off-season
Of great importance for the health of plants is the observation of their condition and treatment against diseases. For this purpose, appropriate prevention is carried out, including the control of various pests. Timely action will help to maintain the beauty and health of the plant. Our specialists have the necessary knowledge and skills that allow them to quickly, effectively and safely solve such tasks.
Fertilizing
Fertilizing the soil may be necessary for normal plant growth. Although the procedure itself is fairly straightforward, the wrong nutrients or lack of them can have a devastating effect on plant health. And an overdose of fertilizer, such as fertilizing fruit trees or berries, can be very dangerous to humans.
KLS STUDIO team consists of specialists with wide experience and necessary knowledge to perform any job presented in the list. We provide services at affordable prices and always perform works in time and with high quality.
We offer
Our team, made up of plant care specialists, provides a range of site maintenance services. Arriving on a strictly scheduled schedule, the team will independently assess the condition of your garden, make all necessary treatments, pruning, planting of perennials, planting annuals and mowing the lawn. Maintenance plan for each area, along with the cost of each service is negotiated and approved in advance. A maintenance schedule is created for each plot, taking into account the location of the plot, its soils and, of course, the crops planted on it.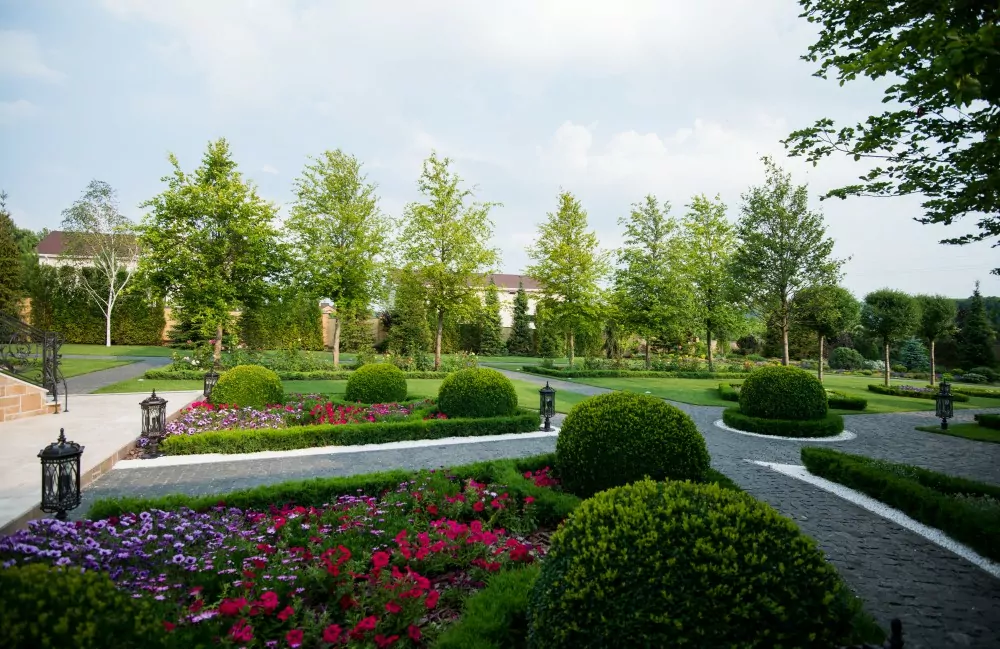 Our company provides garden maintenance services:
lawn maintenance;
trimming of plants;
topiary mowing;
trimming;
treatment of diseases and pests;
piercing of the lawn and/ or herbicide treatment;
lawn treatment;
planting of monocultures and weed eaters;
cleaning of plants and flowerbeds.
Contacts
ADDRESS
Kharkov

Office - 4/6 Akhsarova str.

Nursery - 20 Obreimova str.

Nursery - Cherkaska Lozova, Rodichi