One of the most effective ways to give the territory a well-groomed appearance, is gardening the site. But not every owner understands that with all the seeming simplicity of performing this work requires not only time and money, but also special knowledge.
The whole complex of measures may be needed in order to achieve the goal. But as a result of this work, the mediocre lawn can turn into a work of art. Only it is necessary that it was carried out by a master.
Landscaping on the site. Why it is necessary to turn to professionals.
Today, special knowledge, as well as almost all other information, is obtained on the Internet. The ease with which the necessary data is obtained creates the illusion that the work itself is as simple as the theoretical preparation for its implementation.
So what kind of difficulties can be encountered when carrying out site landscaping? Kiev, in which such work is done especially often, provides many useful examples that provide an answer to this question.
First of all, to successfully complete this task can only be having a complete set of specific knowledge, which can not be obtained without a systematic education. Of course, in order to qualitatively carry out work on the landscaping of the site, it is not necessary to receive the appropriate education at the university. But in this case knowledge must be complemented by positive experience in the successful implementation of many projects.
Specialists of KLS studio have both. We have everything you need in order to perform a full-fledged landscape design and landscaping plots as efficiently as possible, exactly on schedule and at affordable prices. Leaving the task to us, the customer will not only save time and effort - the work will be done qualitatively and without mistakes, it will not have to remake, and therefore do not have to spend money. Our experts will easily carry out landscaping a summer cottage, lawn area, town or country house and in general any object, no matter how difficult the conditions there.

What landscaping services we offer
We understand what the customer expects from us, and what difficulties may be encountered during project development and execution of works. KLS STUDIO provides any landscaping services, including the following categories:
Creation of hedges.
Planting of bushes and trees.
Arrangement of lawns.
Making flower beds and flower gardens.
Mulching the soil, as well as creating specific conditions for the growth of appropriate plants and their protection against diseases.
Creation of stony gardens.
Vertical landscaping.
Each of these categories requires a certain number of works, which must be carried out in a strict sequence, without excluding any links in the chain.
Hedges
Planting of hedges is usually carried out with the use of coniferous plants with a closed root system, as well as with the use of deciduous plants with an open root system. It is advisable to plant young specimens on the site, as the likelihood that they will successfully take root is much higher.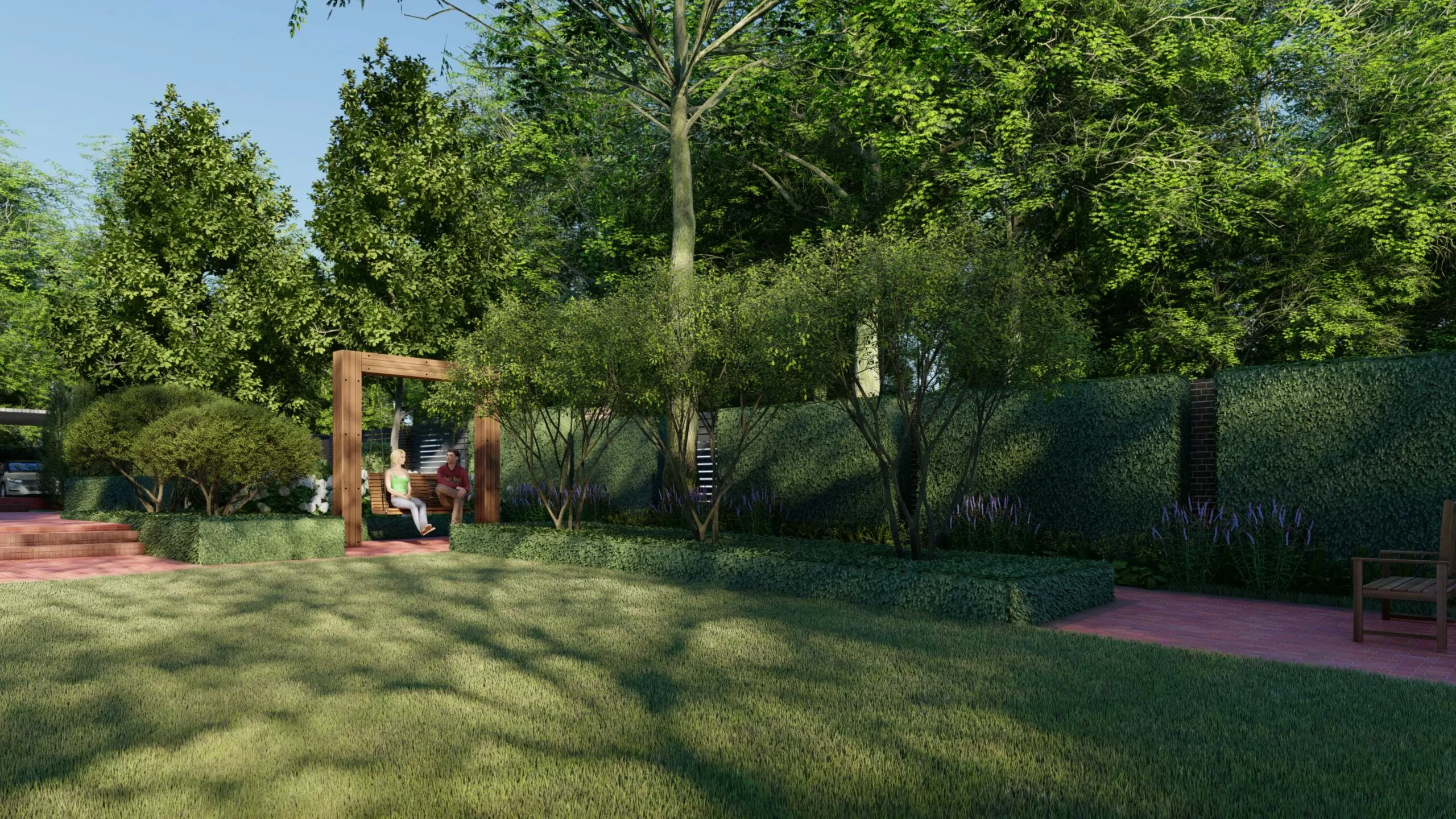 Shrubs and trees
Among the most popular services is the planting of trees and shrubs of different types. If there is a desire to enjoy active flowering every spring, it is better to choose appropriate plants, such as fruit trees. Sometimes the landscaping of the site is made by lime trees or acacias, especially if there is no desire to harvest in the fall. But this option is excellent for beekeepers. KLS studio performs works taking into account the origin of plants, climatic conditions and peculiarities of the site location.
Lawns
Lawn arrangement has become almost obligatory for every homeowner who wants to arrange landscaping and gardening of private garden according to all rules. Our specialists will carry out all the necessary work taking into account peculiarities of the territory and purpose of lawn - grass lawn created for decorative purposes is very different by its characteristics from the lawn that will be used for recreation, games and, especially, for sports.
Flowerbeds and flower beds
Gardening a homestead plot with the help of flower beds and flowerbeds - one of the most popular services. But flowers, especially some species, are very demanding to the conditions in which they will have to grow. When selecting plants, you need to consider the level of illumination of the area, the properties of the soil on which they will grow and many other factors. Even if the customer wants to watch the flowering from spring to late autumn - we will be glad to work out an appropriate planting project for the site.
Rock gardens
The advantage of this option of landscaping is that for the implementation of the project you can use the land, totally unsuitable for plant growing in its classical representation. Any soil is suitable, with any relief - KLS studio will transform the site into a cozy original corner.
Vertical gardening
One of the most spectacular ways to decorate a building is to create a phytowall of plants. This method allows you to revive an old facade, the construction, the walls of which are partially or completely covered with plants, organically fit into the natural landscape. But they are successfully used even in the city, among concrete and glass. Our specialists know all the secrets of this type of gardening. That's why the vertical phytowall created by KLS studio will serve long and bring much joy to the site owner and surrounding people.
Why KLS landscape design studio is chosen
KLS STUDIO provides a full range of services including development of landscape design, planting of greenery and maintenance, including on a regular basis.
We provide services at affordable prices.
KLS Studio always and just in time performs its obligations.

We offer clients turnkey landscaping, including all kinds of landscaping work: groundwork, planting, replanting, geoplastics, mulching, staggered paths, and more. Our specialists can work with plots most complicated in terms of location: shady, located in the forest, on the coast, on a slope, with an area of a couple of hundred square meters and a couple of hectares - we have experience in dealing with all such cases. That's why it's easy for us to choose the earth mixture, the plants, the automatic irrigation system and the decorative elements which will correspond to both the initial landscape, and climatic features, and the architecture of your home.
With us you can order both the gardening of the household plot from scratch, and certain works, without doubting that they will be done quickly and efficiently.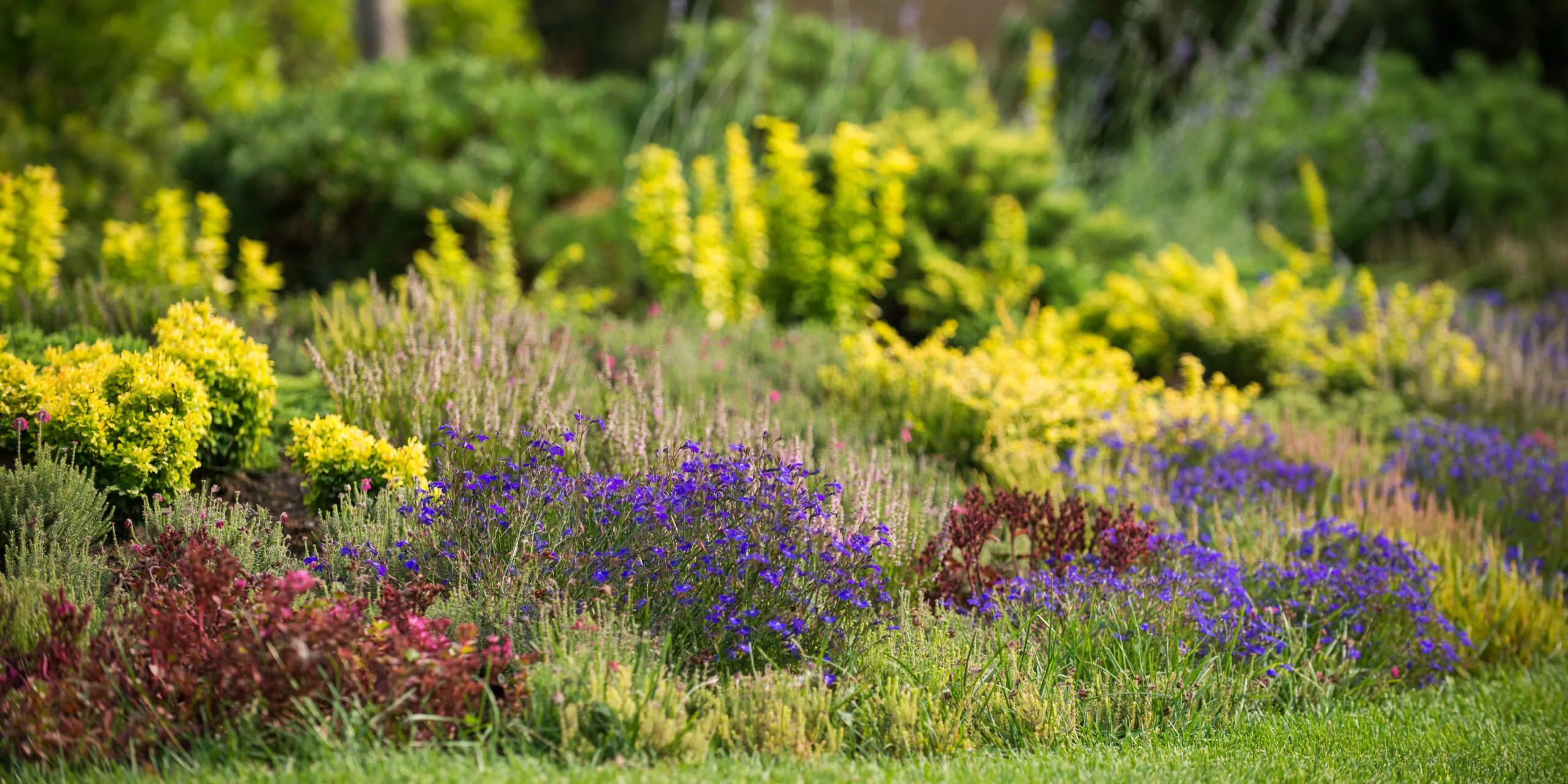 List of services provided:
Land planning (leveling the land)
lawn cultivation
mulching
planting of plants
dismantling of trees, stumps and brushwood
removal of ornamental water
Contacts
ADDRESS
Kharkov

Office - 4/6 Akhsarova str.

Nursery - 20 Obreimova str.

Nursery - Cherkaska Lozova, Rodichi